merica's aerospace program was born at Alamogordo when the V2 Missile program moved here from Germany. As home to Holloman Air Force Base — world headquarters for the Stealth fighters — Alamogordo is blessed with an inordinate number of talented aircraft mechanics, technicians, engineers and pilots.
Prepare for takeoff
360 Flying Days a Year
Many of Alamogordo's highly skilled young retirees are looking for opportunities that will allow them to remain here. They want to take advantage of the robust outdoor activities and year-round mild climate, one that offers 360 flying days a year.
The high energy Laser Test Facility provides international Laser weapons research/testing. The county is home to the International Space Hall of Fame, New Mexico State University-Alamogordo and White Sands National Monument. Alamogordo is also economically accessible by air, rail and U.S. highways. New Mexico State University's main campus, El Paso's International Airport, and outstanding resort areas are all less than 75 minutes away. To learn more about your oasis awaiting in the desert, call owner at 505.437.0220 today.
Find out about this and other development oppurtunities.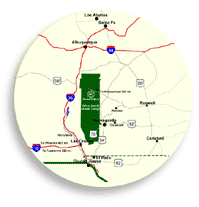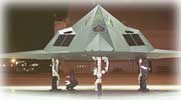 Serving White Sands Missle Range
These talented people arrive in Alamogordo at all stages of their careers, working with the Air Force, Civil Service or at nearby White Sands Missile Range, the one-half billion dollar/year testing facility operated by the United States Army. WSMR is the world's largest overland year-round, fully instrumented test facility. Research and testing is conducted by DOD agencies and commercial industry. The scientific community is bolstered by local astronomical, solar and biological research.